Gateway Qualifications is an Awarding Organisation with over 30 years of expertise in the learning field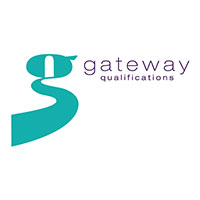 01206 911 245

www.gatewayqualifications.org.uk

Gateway House, 6 Tollgate Business Park, Colchester CO3 8AB
Gateway Qualifications
Gateway Qualifications is an Awarding Organisation with over 30 years of expertise in the learning field. Gateway Qualifications' ethos is built on four key principles:
· Partnership – Working together,
· Integrity – Behaving ethically, with openness and honesty,
· Originality – Embracing change,
· Quality – Taking pride in what we do.
We have a range of products and services which can help address local priorities and enhance local skills via our wide range of regulated qualifications. Our qualifications are delivered via our network of recognised centres that include Further Education Colleges, Independent Training Providers, Adult Community Providers, and Employer Providers.
We support our centres to design and develop qualifications based on employers' skills needs. We can develop bespoke qualifications, learning programmes and endorse your own learning content.