GKA provide apprenticeship programmes in digital IT and project management.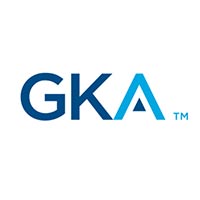 01672 861 073

www.gkapprenticeships.com

Alba House Mulberry Business Park Fishponds Rd Wokingham RG41 2GY
GK Apprenticeships Ltd
GKA provide apprenticeship programmes in the digital IT and project management disciplines. We offer Level 3 and Level 4 programmes across areas such as Data Science, Cloud and Networking, Artificial Intelligence, Software Engineering, Cybersecurity, Devops and Project Management.
Our consultative approach enables us to ensure that clients can understand how to create a lifelong learning strategy and career development framework to build technical IT skills to address the ever increasing need to close the digital skills gap. Our approach shows how this can be delivered through apprenticeships, thus providing a best-in-class development approach as well as utilising government funding in order to do so.
We help organisations by providing services such as:
– Levy Consultancy & Programme Management
– Strategic advice on skills development
– Supporting businesses through the apprenticeship development process
– Simplifying the complexities of apprenticeship funding ensuring it is driven back in to the business
– Consultancy for forward planning and programme development
As a division of Global Knowledge, GK Apprenticeships have a wide capability range around the delivery of Apprenticeship's that include specific professional training programmes. Other than the technical expertise required in some of the digital and IT based pathways, we also develop and deliver soft skills training specific to each client requirement to ensure your apprentices have the best content and best pathway for their respective roles within your organisation.
GK Apprenticeships - An Employer's Perspective