The Skills Network is one of the most successful providers of online learning solutions in the UK. Distance learning supports educators, employers, and learners across the UK, and internationally, by […]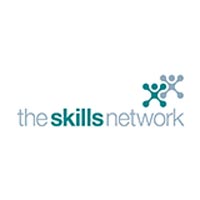 01757 210022

www.theskillsnetwork.com

The Skills Network, Abbey Court, 6-16 Benedict Drive, Selby. North Yorkshire, YO8 8RY
The Skills Network
The Skills Network is one of the most successful providers of online learning solutions in the UK. Distance learning supports educators, employers, and learners across the UK, and internationally, by developing and delivering effective, innovative skills training and published educational content. The Skills Network has a variety of innovative products and services for your organisation.
The TSN mission is to combine innovative technology and outstanding customer service to help enrich lives through learning and to inspire and nurture this ethos worldwide.
Distance learning is a way of studying remotely without the need to physically attend any classes whilst still having the support of an expert Tutor. It allows learners to study at a place and time to suit them, meaning they can learn alongside other commitments.
Alongside the award-winning e-learning platform EQUAL, TSN offer a wide range of services to individuals, organisations and colleges around the world. These services include fully funded courses in England and Scotland, full cost courses, Advanced Learner Loans, Apprenticeships, learning resources, Learner Management Systems (LMS), Curriculum-Led Financial Planning (CLFP) software, sub-contracting, and more.
Whether you are looking to gain new skills and knowledge in a subject, have staff you would like to upskill, or would like to find out more about any of our other services, TSN are here to help.
If you would like more information on TSN, please contact enquiries@theskillsnetwork.com