AWARD WINNERS IN SURREY The companies making up the backbone of Surrey celebrated in style last night at the 2023 I Need A PA/ SME Surrey Business Awards. The prestigious […]
SME Surrey Business Awards
13 February 2023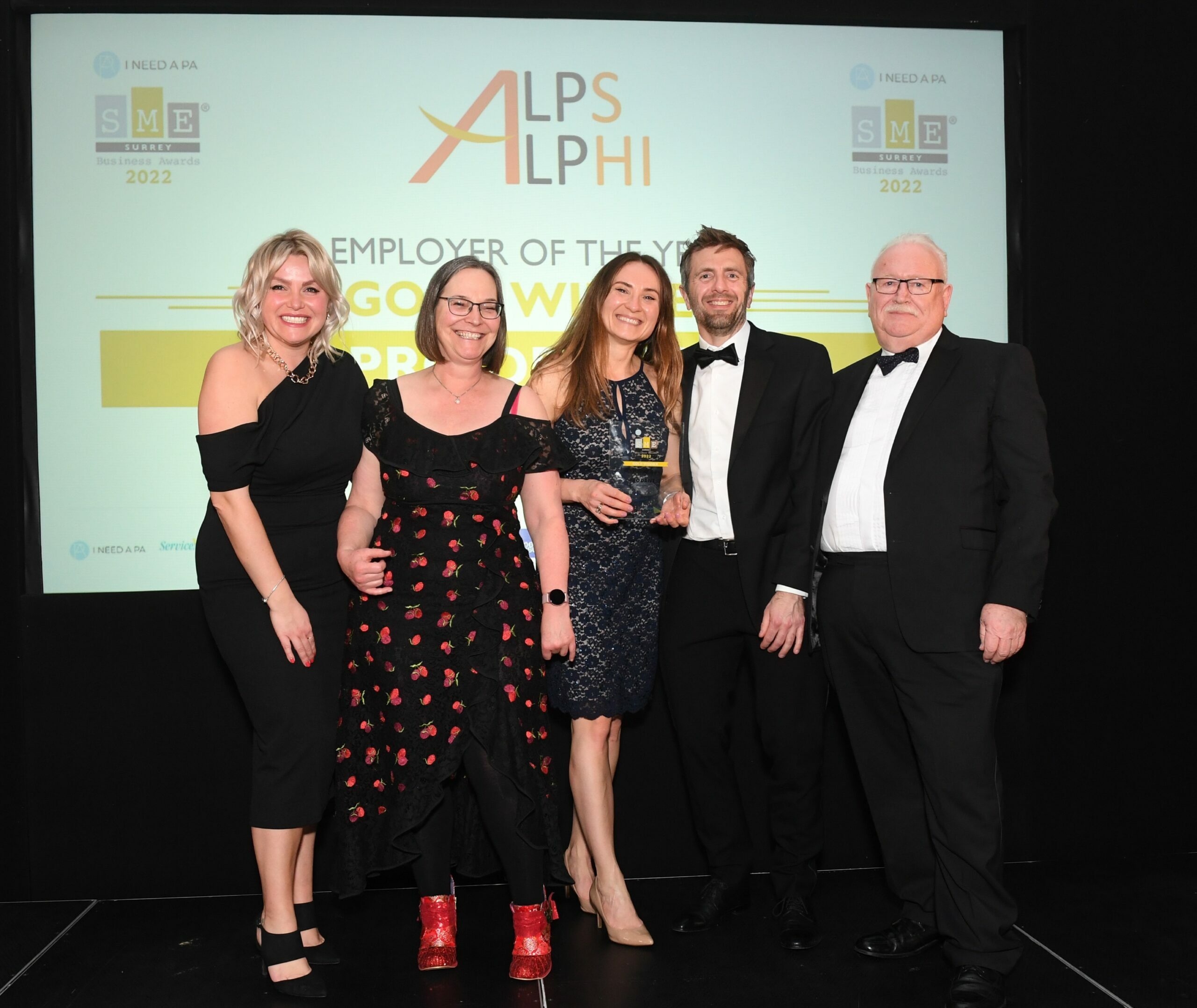 AWARD WINNERS IN SURREY
The companies making up the backbone of Surrey celebrated in style last night at the 2023 I Need A PA/ SME Surrey Business Awards.
The prestigious event, held at Epsom Downs Racecourse, shone a spotlight on the achievements of companies with up to 250 employees.
The counties finest Small and Medium Enterprises gathered to celebrate their success, and saw Sutton based Family Business, Croxsons take home the Overall Winner title.
Tim Croxson, CEO of Croxsons, commented on the win, saying:
"We are really proud to have won two awards this evening. At Croxsons, we are a huge pusher on Sustainability, and very passionate about what we do. Getting the recognition through these Awards is something we are really proud of. We are incredibly humbled."
The SME Surrey Business Awards 2022 are backed by national renowned Service Master Clean AAA. With over 60 years' experience in commercial cleaning, they aim to give complete peace of mind with their professional cleaning services, so clients can focus on what is most important to them, and not the cleaning.
The judges of the Awards were looking for organisations who show outstanding initiative, boldness, and imagination in Surrey, as well as sound management practices throughout their business.
The Judges of the SME Surrey Business Awards 2022 are all top business people within their chosen arena and have cited the awards as both the most transparent and professionally executed.
Lucinda Grossmith, the host for the evening and Ambassador for the Jockey Club and Epsom Downs Racecourse commented "We're all aware that SMEs are responsible for driving innovation and competition across the counties economic sectors.
"The sheer number, breadth, and overall quality of the entries we have received is a testament of the strength of Surrey's growing SME market. This year's entries demonstrate a commitment to impact and purpose-driven work that's here to stay.
We should all be proud that such businesses choose to call Surrey home." Lucinda continued.
"The Finalists have set the standard for SMEs across Surrey." Said Lucy Williams, I Need a PA. "Just reaching the Finals is a testament to the skill, determination and hard work of each and every business here this evening ."
Croxsons, alongside nearly all other Gold Winners from the evening, will be going through to the SME National Business Awards Grand Final, taking place at the iconic Wembley Stadium later this year.